Take a virtual tour of the VIC 56 in her new home at Boathouse 4!
The VIC 56 is an eighty-five foot steam ship, built in 1945 as part of the wartime shipbuilding program, and now preserved in working order. She has recently moved from Chatham, and is now in Portsmouth under the care of Boathouse 4.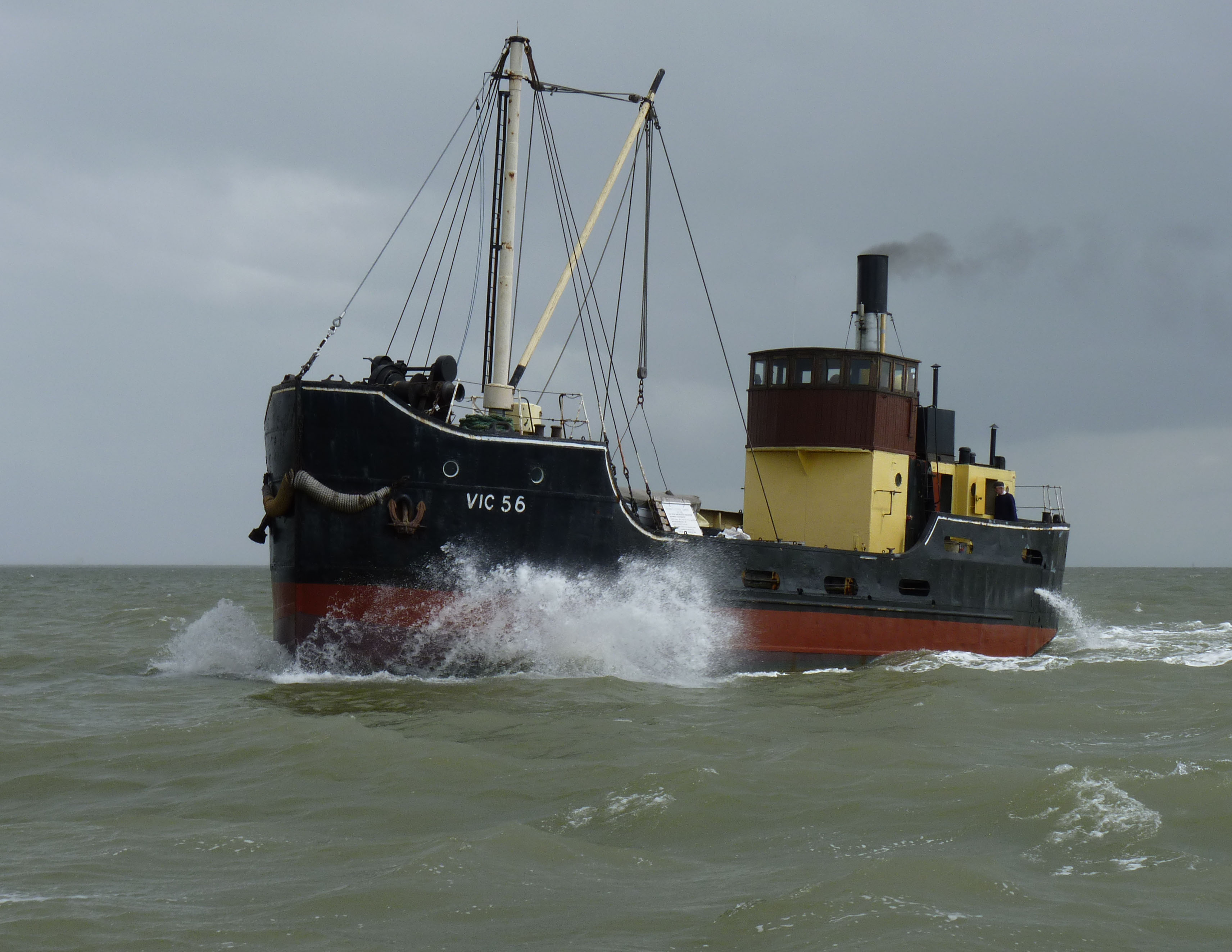 VIC 56 in Sea Reach. Photo: Alan Jenner
For most of her working life, the VIC 56 was used in Rosyth naval base as an ammunition vessel. She was due to be disposed in September 1978, but was bought for preservation by J. H. Cleary.
A video of the VIC 56 underway by Bob Gwynne.
See our updates on Facebook:
---
Copyright notices apply throughout website:
Text Copyright (c) Henry Cleary. Photographs Copyright (c) Credited authors.