Old and Historic Photos
Some photos are of lowered quality to minimise loading time. To see the full picture, click on the one you want to see.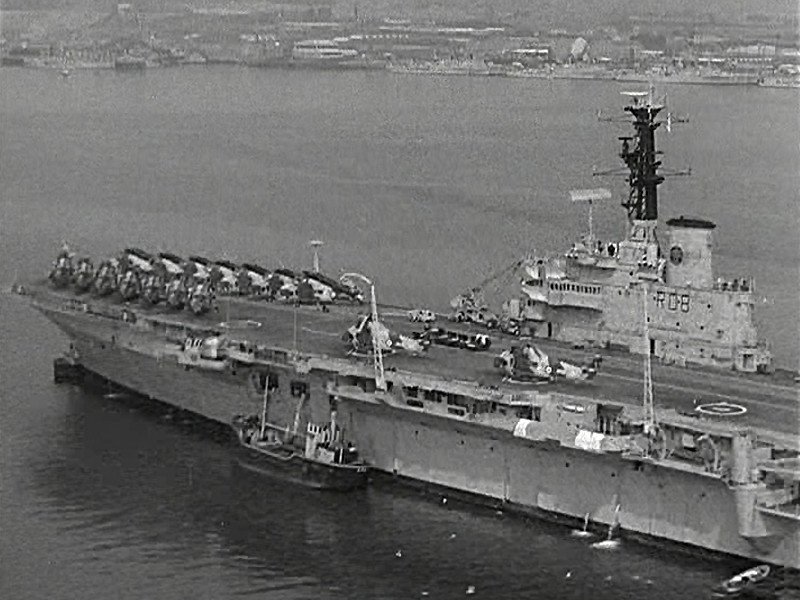 A VIC, likely to be the VIC 56, alongside HMS Bulwark in Rosyth in 1968. Photo British Pathe
The VIC 31, a 66 foot VIC, alongside the cruiser Georges Leygues unloading used shell cases. Photo supplied by Alain Croce (photographer unknown).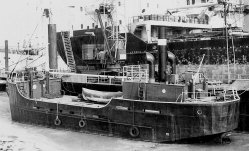 The Victual, of the 85 foot VIC class. Photo by James Pottinger.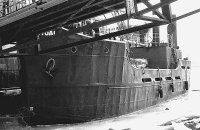 The Victual, of the 85 foot VIC class.
The Engesund lengthened and converted from VIC 93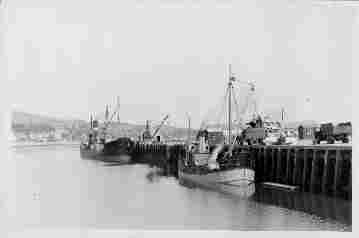 Campbelltown harbour in late 1950's, showing the Lady Isle (Ex VIC 9) in the foreground, and a larger steam coaster in the background. Photo by Capt. Peter Herbert.
The Arran Monarch (Ex VIC 57, also built by Pollocks of Faversham, of the same design as VIC 56. Here she is seen in the Bude Canal in 1961, after her purchase by Capt. Peter Herbert. Photo by Capt. Peter Herbert
VIC 56 in early 1980s in Sea Reach, Thames.
The VIC 56 in 1967, leaving Whitby, travelling from Rosyth to her new berth in London, and preservation. Photo Stuart Trumper.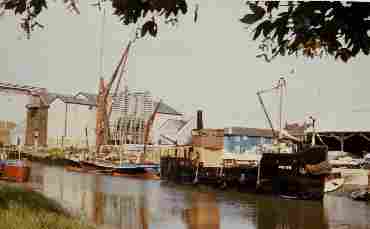 VIC 56 at Faversham in 1985. Photo Henry Cleary.